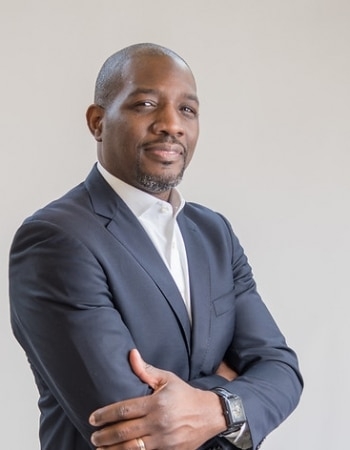 Kareem Williamson is the founder and Senior Pastor of Church of Champions in Snellville, GA. Pastor Williamson knew at a very young age that God had a plan for his life. He attended church with his grandmother and quickly developed a passion for the Word of God. His first sermon was delivered at the age of 16 at a youth talent night service at New Life Tabernacle in Brooklyn, NY. It was there that God confirmed the anointing on his life to preach the gospel of Jesus Christ.
Pastor Williamson began his ministry by serving as the Assistant Youth Pastor at New Life Tabernacle. He was then promoted to Youth Pastor and was responsible for the care of over 150 young people. The ministry grew successfully as many teens and young adults gave their lives to God and began to discover their purpose and destiny.
Pastor Williamson was appointed by Bishop Michael A. Mitchell to be the Assistant Pastor of one of the daughter churches, Bethel Christian Center. In 2001, he became the Senior Pastor of the assembly which was renamed Greater Bethel Christian Center. In 2007, Pastor Williamson prayerfully made the decision to merge Greater Bethel Christian Center with Word Aflame Community Church to become a stronger entity. Both he and Pastor R. M. Mitchell shared the same vision of meeting the needs of the community and realized that much more can be accomplished when people are united to advance the Kingdom.
After being impacted by Hurricane Sandy in 2012, Pastor Williamson was led by the Spirit to move to Georgia in 2013. While in Georgia, he sat under the ministry of Bishop Larry Gunter of Victorious Life Church. Through the ministry of Bishop Gunter, Pastor Williamson felt the call to lead again.
Pastor Williamson is also a mentor, a sales coach, and a business entrepreneur. Besides his business acumen and his love for God, he is a devoted husband and father. He and his wife, Masiki, have been married for 18 years. God has blessed them with two beautiful children- a daughter, Janaya, and a son, Malachi. Pastor Kareem Williamson is a man of faith, a man of vision, and a man on a mission to accomplish the will of God in this generation.